Tutorial: Building an Aerocloner
Mist, Fog, and a little TLC
---
AEROPONIC CLONER



INTRODUCTION



A few introductory words. Throughout my life on the marine coast of my locale, water has been it. Being an avid fishermen, becoming an aquarist has obviously happened for a reason. Not only was I raised on the coast, but from a family where bountiful garden harvests are a necessity to easy living. Who would have thought the green thumb fever would catch fire.

I'd say it was the first time smelling the homegrown bud in an outdoor environment surrounded by mother nature herself (sometimes the Divinity of the Sage), that I realized you can have the cake and eat it too. But how? How about a botanic quiver of lustful ivy women? An arsenal of love, not violence. A simple juxtaposition between piercing the flesh of soil, to piercing back the flesh of man. Oh, what a great idea, an aeroponic cloner.

Here's what you'll need.

Materials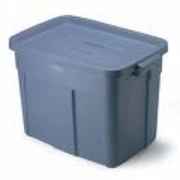 18 gallon tote/rubbermaid 20" x 12" x 16"



10ft 1/2" PVC Pipe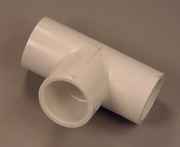 Tee Joint QTY: 3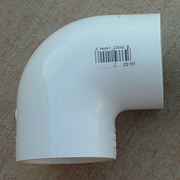 90 degree elbow QTY: 12



Silicon, an aquartist's best friend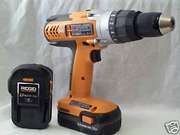 Drill/Driver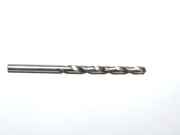 11/64" drill bit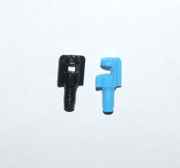 360 degree sprayer/micromister (black) QTY:6
180 degree sprayer/micromister (blue) QTY: 10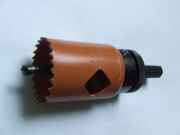 1 5/8" circular cutout drill bit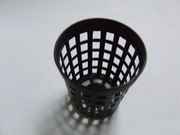 1 3/4" net pots QTY: 26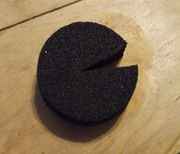 Neoprene 1 5/8" caps (not Pacmans ninja foe) http://www.growery.org/forums/images/icons/thumbs_down.gif http://www.growery.org/forums/images/icons/thumbs_up.gif ??



Digital thermometer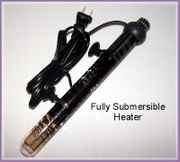 25 watt Heater up to 5 gallons



Ultrasonic Fogger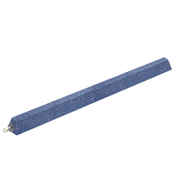 Air Stone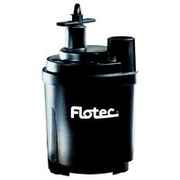 Flotec 1/6 hp submersible pump
Draws 5 amps
Rate: 1,400 GPH


Now I know what you're thinking; 'No shit asshole, pump, pipe, water, mist, fogg, heat, oxygen...everyone knows that's the perfect combination to aid freshly cut daughters into an acceptable adulthood!!'

At this point you sit back and relax...wow, that's a lot of moving parts. Don't worry, it's not rocket science here just use a little imagination.

PROCEDURE




Step I
Identify the back of your aeroponic garden. Don't worry, it's either side at this point dummy, choose which one looks best. Use the 1 5/8" circular cutout to cut the rear electrical channel for interior/exterior entry. Glue your power strip at the exact location of visual pleasure.





No problem, bam! What's next.

Side Structure Assembly
1st Side Assembly

a. Cut pipe
i. QTY: 1 @ 11 1/4"
a. Cut in half to receive tee joint
ii. QTY: 3 @ 10 1/2"

b. Assemble tee joint and 5 90degree elbows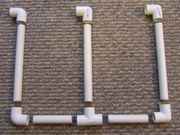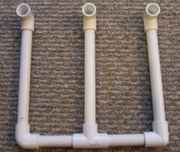 2nd Side Assembly

a. Cut pipe
i. QTY: 1 @ 12"
ii. QTY: 3 @ 10 1/2"
iii. QTY: 3 @ (around 1 1/2" to grip joints
iv. QTY: 1 @ remainder of pipe past elbow, tee,tee
total 11 1/4"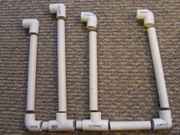 b. Assemble QTY: 1 tee joint and QTY: 5 90degree elbows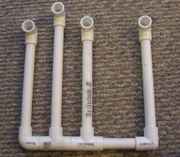 Great, your there. Piece the QTY: 3 top jet bars into the QTY: 2 side assemblies.




This is the main source of your mist. The 3 horizontal bars provide aerated mist the the immediate root zone of the clones suspended in mid-air hence (aeroponics).

[LIST]
Step IV
Interior cable feeds

As the steps become easier, your mindset starts to travel the path of elements involved on this closed circuit system. You know if you come to these same mental conclusions that you have definitely smoked too much, or you haven't smoked enough.

I'm talking taking a ride on the ultimate water slide, being forced through a minisquel hole, and bursting into instant emotion. Not exactly the preferable type, but a rather different climatic event.

a. Place component inside rubbermaid
i. airstone
ii. fogger
iii. pump
iv. 25 watt heater
v. therometer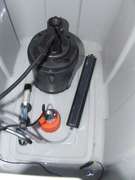 Notice a plastic juice cup cut in half to elevate your mister. This setup requires 3 gallons of water for operation. The elevated mister keeps it just under the water surface to produce mist, but not deep enough for the depth sensor to render it inoperable. As you can see each component is placed at the exact longitudinal location - a thousandth tolerance.

Feed the input/output component cables through your cut out hole. Notice the cables are settle in a lower drilled cavity for snug housing. Refill cutout hole with original plastic and silicon closed.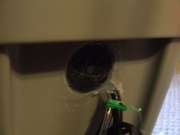 Outside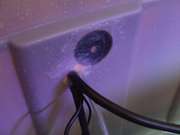 Inside


Step V
Circuit to pump connection

The submersible pumps output feed is 1" in diameter. The PVC pipe circuit is 1/2". hmmmmmmm. Not to worry.

a. QTY: 1 @ (male thread 1" x female thread 3/4")
b. QTY: 1 @ (male thread 3/4" x female thread 1/2")
c. QTY: 1 @ (male thread 1/2" x female no thread 1/2" PVC)

Note brass gage chosen because of availability.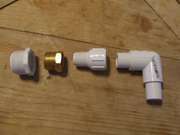 Screw into the top of the pump and connect PVC circuit.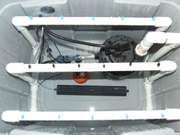 No Doubt couldn't have said it better. The main structure of you aeroponic cloner is complete. Now take a look at the back of your garden. Notice pump on a timer for 1 min on 4 min off intervals. A longer duration can be chosen without risk of drying out the root zone because of the constant fogg produced. Disregard light white label.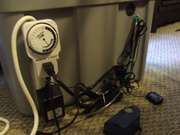 Step VI
Reservoir Drain

Locate front ball valve drain location.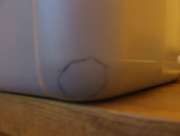 This is an absolute must for hassle free water changes and maintenance. Notice the futon risers for elevated drain access.



Step VII
Lid assembly

Cut 1 5/8" holes for net pots.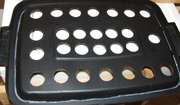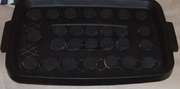 Notice the single silicone bead around the inside perimeter edge for water tight seal. No water is getting outa this baby!

THE END

In summary with VII easy steps you are on the way to a cloners paradise. It is truly amazing to watch a variety of plant species genetically replicate within a few weeks.

A few drops of Root 66 from Technaflora and you will be golden.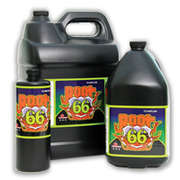 in action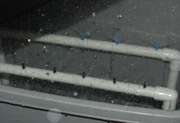 Shop:

Red Vein Kratom

Feminized Cannabis Seeds
Maeng Da Thai Kratom Leaf Powder

Unfolding Nature: Being in the Implicate Order