Growery - Marijuana (Pot) Demystified


Posted by LSD_Zeppelin
We call this one Dr. Weird. Made to look like a 1000 ml beaker this piece has it all, Glass on glass locking pieces, an Ice catcher, Diffuser, and the water level markers (not visible in pic) make filling it up to the desired level a snap.
---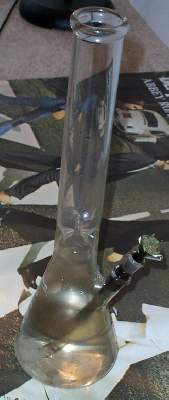 Filename: img43c02d200de53.jpg
Dimensions: 169 x 400
Size: 11,228 bytes
Copyright 1997-2022 Mind Media. Some rights reserved.
Generated in 0.015 seconds spending 0.002 seconds on 2 queries.