Growery - Marijuana (Pot) Demystified

Posted by vandago1
Pretty small bubbler but a ton of shit on it. Has 5 marbles and 2 twisted canes. Quite a lovelyt piece blown by 3D.
---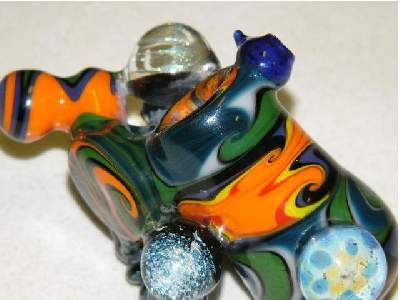 Filename: img4356fff2cd757.jpg
Dimensions: 400 x 300
Size: 18,217 bytes
Copyright 1997-2017 Mind Media. Some rights reserved.
Generated in 0.010 seconds spending 0.001 seconds on 2 queries.