Growery - Marijuana (Pot) Demystified

Posted by vandago1
Very very high quality STEMLESS bubbler. Very unique work of art. some sort of alien gripping too huge chambers. Very nice work on the front of chambers you can't see. 4 marbles, lots of reversals, twist on the mouth piece.Most expensive peice I own.
---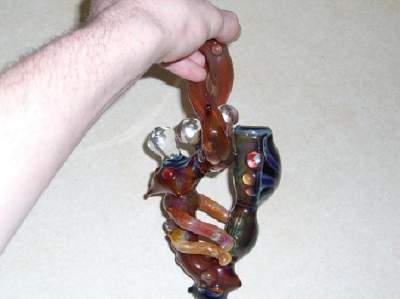 Filename: img43cb04fd0a8f7.jpg
Dimensions: 400 x 299
Size: 12,199 bytes
Copyright 1997-2023 Mind Media. Some rights reserved.
Generated in 0.019 seconds spending 0.005 seconds on 4 queries.