Growery - Marijuana (Pot) Demystified

Posted by Azure Sky
A hinged all wood (except the brass pin), capped pipe, made by me out of cherry, purpleheart and lignum vitae. It's subtle contours don't show well in the photo.
---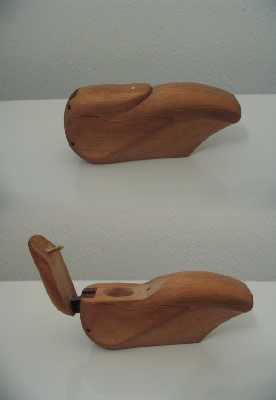 Filename: img435f26d4aa564.jpg
Dimensions: 276 x 400
Size: 5,492 bytes
Copyright 1997-2023 Mind Media. Some rights reserved.
Generated in 0.017 seconds spending 0.005 seconds on 4 queries.